Rayleigh Instruments easywire® 2019 brochure now available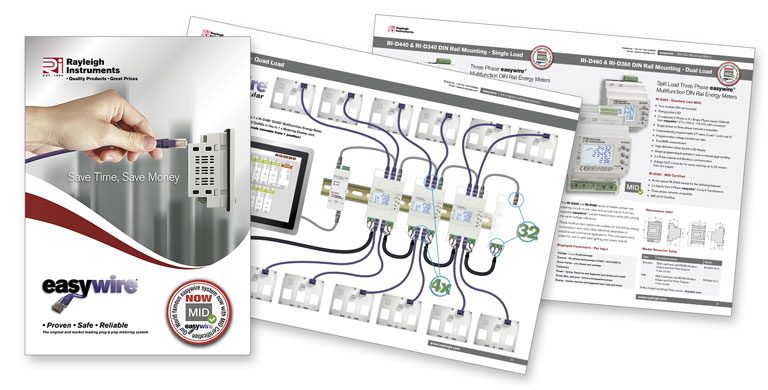 The easywire® 2019 brochure is now available – download yours here…
Rayleigh Instruments new brochure showcasing their world renowned easywire® system is now available for digital download. The easywire® system is a proven method that dramatically reduces wiring and installation time of current transformers and multifunction power meters.
Five, three-phase, current transformer frame sizes, duel and quad load and three MID certified meters are available in the range.
Download your digital copy now…
easywire® Brochure – 03/19 (24.5Mb)